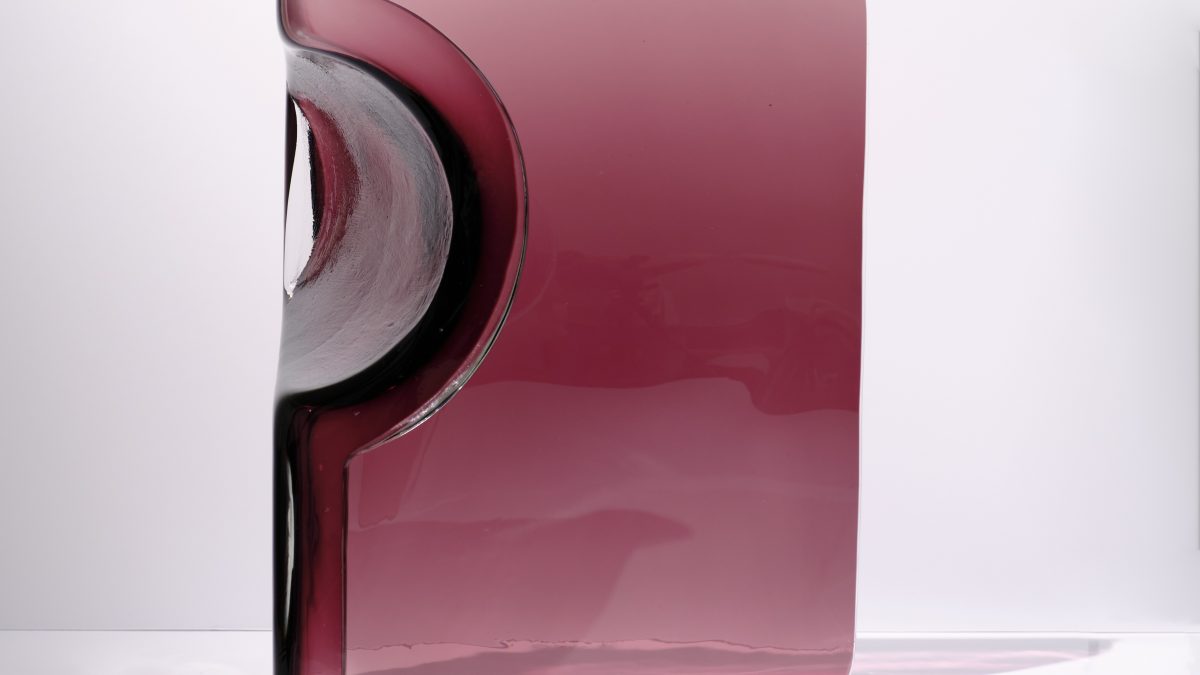 Lettre P
Soufflage, verre doublé violet
© Karine Faby
GLASS MUSEUM/FOCUS ON ARTIST/JEAN-BAPTISTE SIBERTIN-BLANC/PAREIDOLIA/Exhibition from 26.03 to 04.09.2022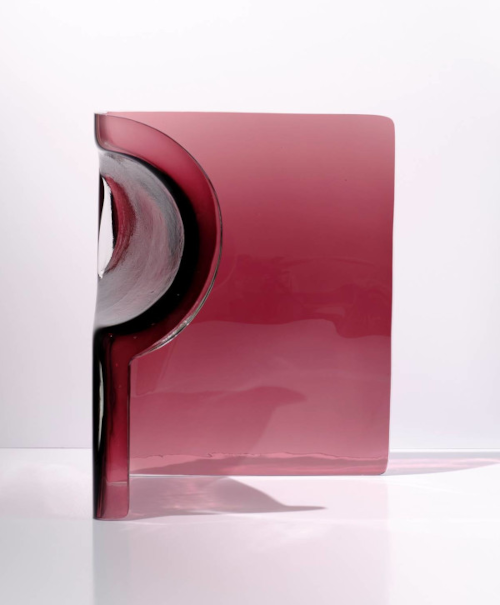 The Glass Museum introduces Jean-Baptiste SIBERTIN-BLANC, a designer who lets glass speak and associate it with other materials: wood, metal, composites.
Developing a design where the know-how usually rubs shoulders with the industry, Jean-Baptiste SIBERTIN-BLANC continues his research as an object's architect, between sculpture and ergonomic. Designer of the Taller from Arquitectura Ricardo Bofill (1987-1991) then, artistic director of Cristallerie DAUM (1999-2011), he creates the SAS Studio JBSB in 2012 to go with well-known names in creation and design. His knowledge, he gladly shares it : teacher at the ESAD in Reims from 1993 to 1999, he continues teaching at the Ensa in Nancy by creating the research and creation workshop «Les natures du verre» (2013) as part of the campus ARTEM and, he coordinates the design for the ICN's master of Science, Design and Luxury Management.
This focus is going to be directly linked to Jean-Baptiste SIBERTIN-BLANC's artist residency: the day before our varnishing, the official introduction of the collection created in this artist residency will be held in the workshop – Glass Museum of Trélon (France), and will be showed in our focus.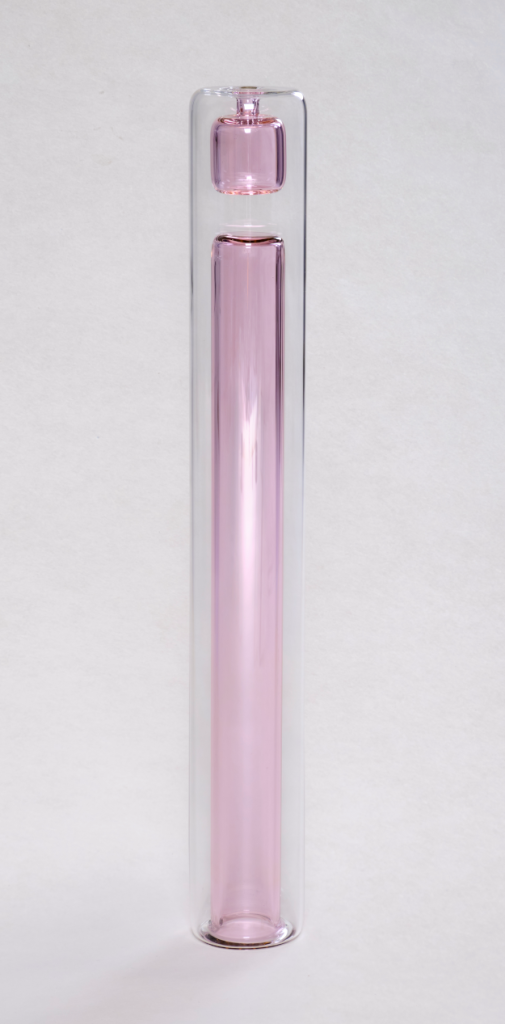 Shapes lover, meaning designer attached as much to the object function as its aesthetic, Jean-Baptiste Sibertin-Blanc adds to the desire to create lines and spaces, the desire to let the poesy reign. Designer, artist, craftsman ? You can't choose. Serial item, numbered piece or unique creation, it is always the same perception, the same feeling, the execution. And, each time the same result, an artwork you want to touch and manipulate.
Raphaël BELAUBRE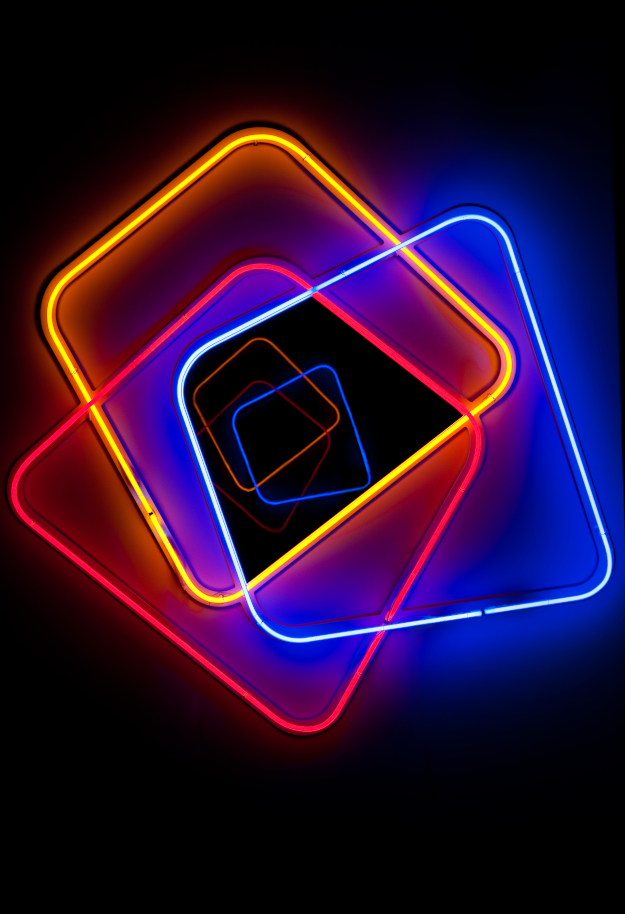 Materials' experience
This exhibition is the first where I am invited to let a singular approach of the material chosen for a project speak. We selected 4 materials which were used in my work as a designer and artist: glass, wood, metal and composites. I learned to read the design through a secular material, the wood, with it, even before thinking about creating, I did scales… planing, drawing, sawing, assembling, sanding down, varnishing with a buffer… planing, drawing, sawing. Then, I discovered the creation world, the one where every step seems to lead to a better future but also, where every sketch keep reminding us that innovating is a complex equation where the past force us and the unknown are reinvent itself each morning. The 19 introduced collections were conceived for brands, institutions or arts galleries. They are split around 5 glass letters from the art residency I led in 2020 in MusVerre at Sars-Poteries. The exhibition « Lettres de verre » which followed this research had a subtitle « une éclipse de l'objet ». It gradually appeared as an evidence because the object's first function, its use, its implementation, its economy passed into the background to dedicate myself to a research totally devoted to the material's « language » and to the plastic possibilities implemented with 4 exceptional glassmakers. This adventure offered me the possibility to experiment glass without the constraints the designer deals with every day to answer the most accurately possible to the sponsor's wish. Today, this exhibition offers a novel showdown of my creations like a cloud, on which I invited 5 autors and friends to add their own personal view. It will reveal, I wish, what Thierry de Beaumont called, in a text about my work, a "single stroke". At the end, this is it only that does the design.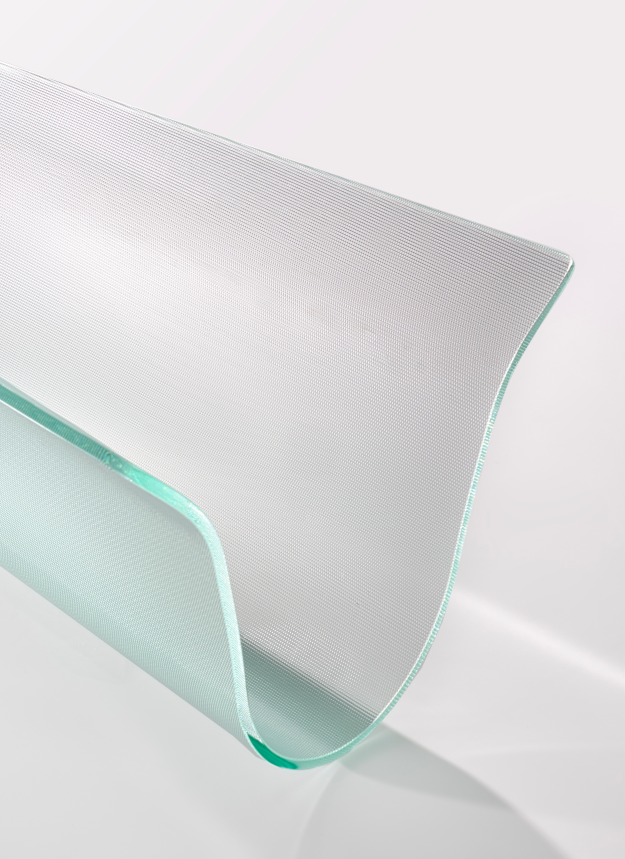 Glass
I am not a glassmaker, glass cuter or stained glass artist, but this material stood out in my projects for over 20 years. Putting face to face shapes and utility, I experimented the particularities and the different glass' compositions' wealth of effects – the soda calcium glass, borosilicate glass, obsidian, crystal… in view of the manifold techniques of its implementation. What fascinates me in glass, over the modification of its states and its strength, it is its capacity to reveal and reflect, to appear and erase itself, to be and not to be, the tension and sensuality, the mass and thread, the injury and perfection. I started to draw glass letters thinking about the know-how, the sense of an artwork, the material, the light, the architecture. Every letter is conceived based on formal realities inherent in for different techniques: glass bending, blown glass, molten glass and flame glass. My stroke and my drawing want to reveal in a shape narrowly escaping the unbalance, evidence and eloquence.
[…]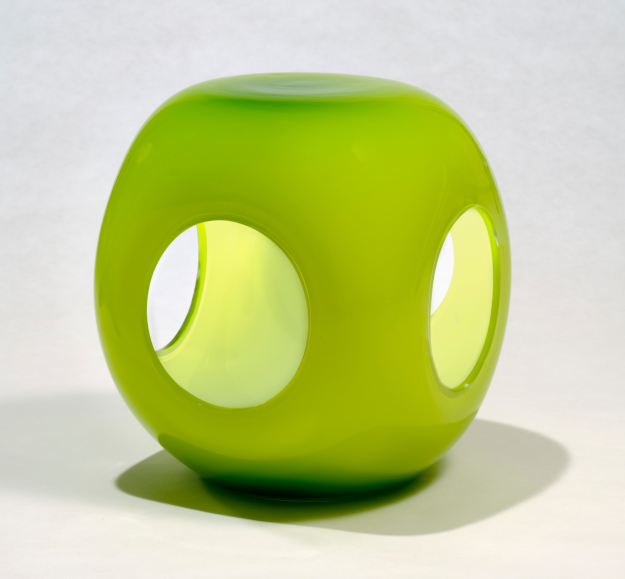 ENCOUNTER, hazard, resonance… With those glass letters, I want to sculpt silence with words. There is an emergency to reinvent words, to question them. Each word is made like a cloud of letters, seted and hanged in space so we can turn around, see them in all shapes and forms, from all angles, in every way. There would be a reality then sheer abstractions, made of shadow and light around this unknown assembly. There is a labyrinth in this project.
Jean-Baptiste Sibertin-Blanc
PAREIDOLIA: brain faculty to give a meaningful interpretation to an indeterminate visual or auditory perception.