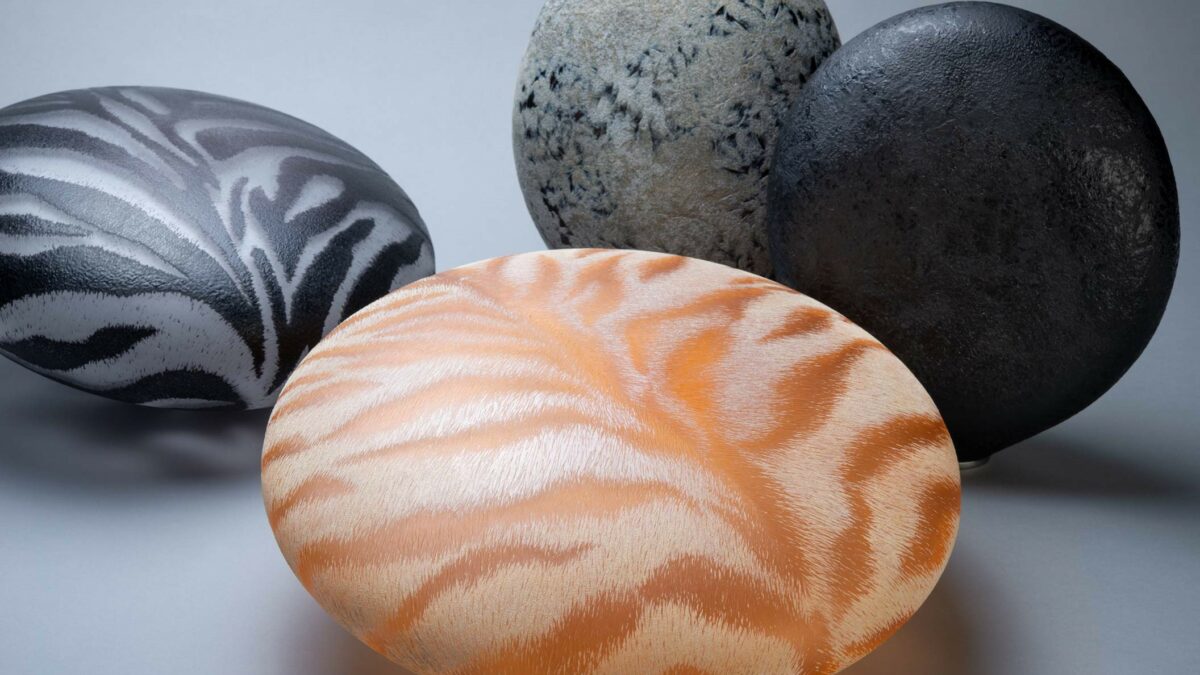 GÉRALD VATRIN/GLASS MUSEUM/ EXHIBITION FROM MAY 5th TO OCTOBER 3rd 2021
Gérald Vatrin's work exudes first of all a natural filiation with Art Nouveau and the Nancy School. Flora and fauna predominate in the ovoid and off-centre forms which are characteristic of the artist. Like Gallé, he plays with the transparency and opacity of glass, colours and engraving — not to mention the influence of Art Deco, which originated in the Great East of France with René Lalique and the Daum glass and crystal works. The geometry of shapes dominates here. Links are created naturally between one and the other. Works emerge therefrom whose motifs stand out and seem to live beyond the material. The line is at the centre of the creative process. It is mastered and reinforced by the use of the "golden ratio", which confers a form of perfection on his creations. The beholder is caught up in this colourful world in a way and gets lost in the meanders of these engravings as in the Minotaur's labyrinth.
Africa has undoubtedly left a deep impression on the artist, as is undeniably reflected in his sculptures. The end of the Malian period did not put an end to this influence, which we continue to find in his work. First of all, there is the integration of artisanal materials such as leather, with which he weaves links inside his grains of glass, thereby linking the work from end to end to reveal by the same token the play of light inside it and capitalize on the traces left by the work of blowing: glass comes to life!
The traditions of this continent are another aspect evoked by Gérald Vatrin. Referring to initiation rites, he comes to dig glass like human flesh to imprint scars, tattoos, which give life to the material.
The artist undeniably creates bridges between Europe and Africa, between two continents that sometimes have difficulty getting along with and understanding each other. His work is an invitation to discover the differences and the richness of these two cultures which seem different but are ever so similar nonetheless. His work is not a beckoning to travel, it is the journey itself.
BARTER TRADE PEARLS
Exhibition from September 4th to 9th 2021
The MIPAF, travelling ancient pearl museum, France, presents: the showcase, more than 6000 from Egypt, Venice-Murano, Bohemia, Briare, Germany, Turkey, Africa pearls.
Marcia de Castro and Guy Maurette collection.
Talk by Anne Pluymaekers, art historian, in charge with mediation at the CERFAV, European research and training of glass art centre (Vannes-le-Châtel, France)
Theme: the Villa Majorelle restoration and the Gérald Vatrin and Cerfav work for the reconstruction of the luminaires.
Saturday September 11th – 15.00
The Glass Museum is open
Tuesday to Friday 9.00 to 12.30 – 13.00 to 17.30
Saturday – Sunday 10.00 to 12.30 – pm 13.00 to 18.00
The museum is accessible by appointment . Please call 00 32 71 88 08 56
BOIS DU CAZIER SITE
80 RUE DU CAZIER
6001 MARCINELLE – BELGIUM
TEL.: + 32 (0) 496 599 214
EMAIL: mdv@charleroi.be
Calendrier
April 2021
M
T
W
T
F
S
S
1
2
3
4
5
6
7
8
9
10
11
12
13
14
15
16
17
18
19
20
21
22
23
24
25
26
27
28
29
30