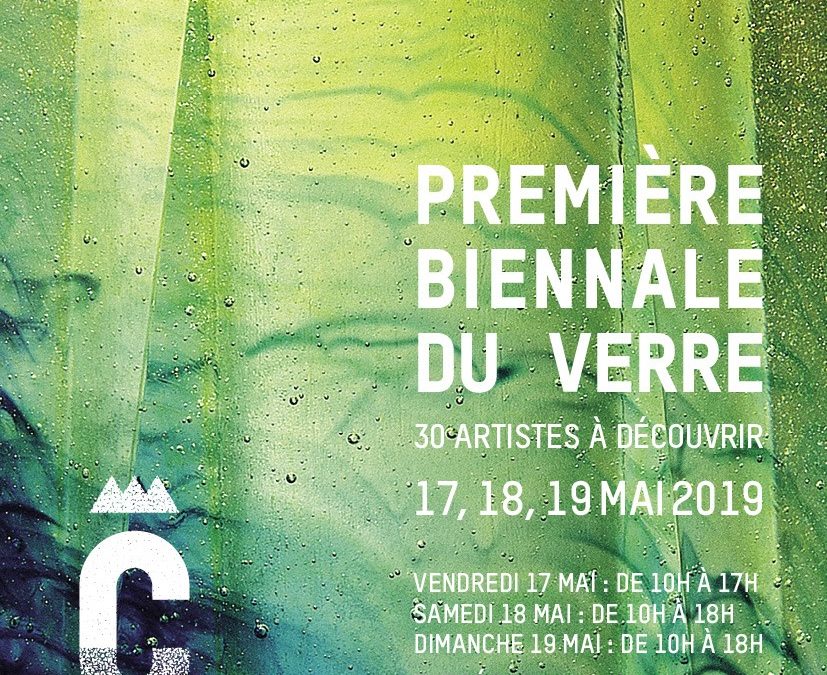 GLASS MUSEUM/FIRST GLASS BIENNALE/ EXHIBITION 17, 18 and 19 MAY 2019
On 17, 18 and 19 May 2019 there will be an unmissable opportunity for professionals and amateur glass fans alike…
Opening evening at 19.00 on 16 May 2019 in the espace Paulus, Bois du Cazier.
There will be 30 artists showcased at this first event.
Various techniques, including blowing, spinning, sculpture, pâte de verre, fusing and stained glass, will be represented, offering the public the chance to admire the huge diversity in shapes and colours as well as the sheer creative force that glass unleashes.
Visitors will receive a free 52-page catalogue.
Activities for children will be provided on the Saturday and Sunday from 10.00, run by the Cid-Grand Hornu educational team, tying in with the 'Design Orienté Verre' exhibition at Grand-Hornu from 19 February to 26 May 2019.
Children's events are free, and there is no need to book.
More than just a salon, this Biennale aims to be a true glass-fest!
These are the artists whose works will be on display for the Biennale, and their countries of origin
Aurélie Abadie + Samuel Sauques – FR
Isabel Almeida – BE
Bagatelles Créations – BE
Benjamin Nickell – BE
Pauline Bétin – FR
Marie Biesmans – BE
Serge Boularot – FR
Elisabeth Creusen – BE
Véronique de Barquin – BE
Chantal Delporte – BE
Géraldine Duriaux – FR
William Geffroy – FR
Gent Glas – US-NL-BE
Léonie Harnois – FR
Jeoung Hee Kim – BE
Floriane Lataille – FR
Jean-François Lemaire – FR
Martine Luttringer – FR
Monique Meyer – FR
Laura Miton + Mathieu Gauthier – FR
Anne Notebaert – BE
Isabelle Pirotte – BE
Vincent Rousseau – BE
Kazumi Tai – JP
Emilie Thomas – FR
Myriam Thomas – BE
Claudia Trimbur-Pagel – FR
Ivan Vanaise – BE
Katerina Verguelis – UKR-ISR-US
Inès Waltenier – BE
Manuela Wutschke – DE
Carol Youngner – US

Calendrier
April 2020
M
T
W
T
F
S
S
1
2
3
4
5
6
7
8
9
10
11
12
13
14
15
16
17
18
19
20
21
22
23
24
25
26
27
28
29
30