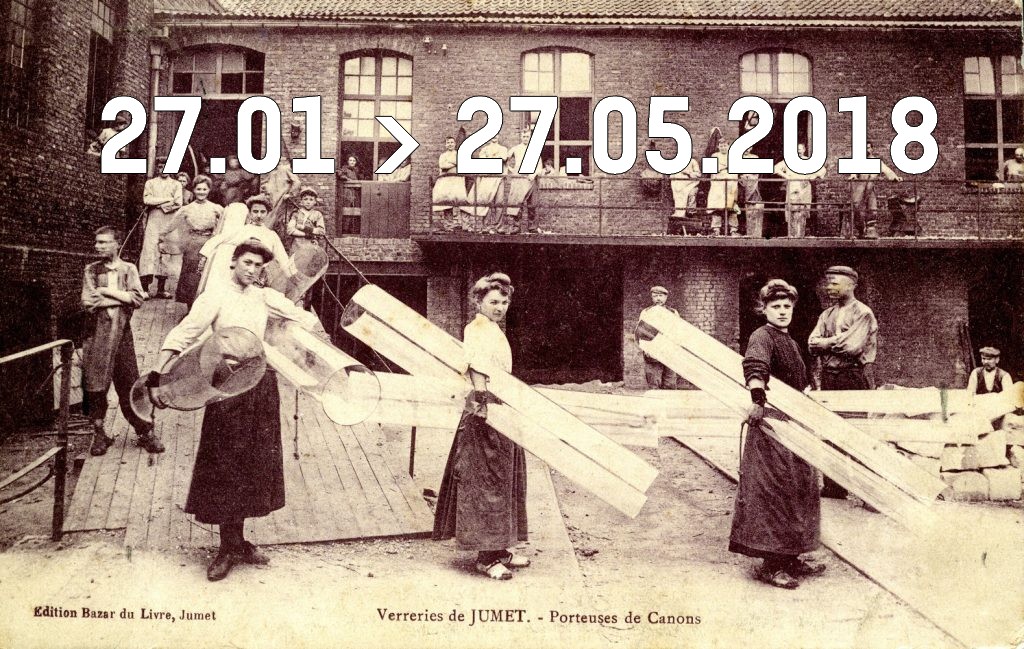 GLASS MUSEUM/GLASSMAKING, A HUMAN BEEHIVE? THE CHARLEROI REGION 1880-1930/EXHIBITION FROM 27.01.2018 TO 27.05.2018
Along with steel, textiles and coal, glassmaking formed the four basic industries which contributed to Wallonia's industrial boom in the 19th century. Glassmaking is a coal-hungry business, and under the French and the Dutch it equally established itself in the areas around Liège, Charleroi, Namur and Mons.
Each of these regions had its own specialisation over the years, be it window glass, household glass, mirrors, etc.
In the Charleroi area, the glass industry is as old as the territorial unit itself. The glassworks include Colnet at Les Hamendes, and Condé, in the Faubourg de Charleroi. There is no need to list all the glassworks since the Spanish citadel was founded: let us simply say that there were a lot of them and that they were very quick to adopt the new energy source, coal, which was indispensable for glass to be melted. In 1896, for example, we find 21 glassworks, spread across the municipalities of Lodelinsart, Jumet, Dampremy, Charleroi, Gilly and Courcelles; these were later joined by plants in Marchienne-au-Pont, Gosselies, Ransart and Roux.
The names of the establishments may reflect where they are based (Les Hamendes), or they may refer to a significant object (the Star) or the names of the partners or founders (Mondron, Gobbe or Falleur). The glassblowers are the ones we hear most about, because their job was to juggle the molten glass, but this does not mean they were the only ones toiling to the thunderous noise of the factory bell.
That is why this exhibition invites visitors to wander among the faces of thousands of men, women and children who made up these 'colonies' of workers and contributed towards the glass industry in the Charleroi region, and what it was in its heyday, between the Belle Epoque and the Roaring Twenties. The history of the glass industry in this area cannot be summed up as simply a succession of general assemblies of shareholders, it has to do with Man in all his humanity, in his snatched glances at a photograph, in his trade names which we find here and there, in his habits, his joys and his sometimes terrible arguments. So even though we do not know their names, let us admire these men, women and children from the glassworks whose lives were made up not just of toil. Factory work does not mean suffering!

Calendrier
April 2020
M
T
W
T
F
S
S
1
2
3
4
5
6
7
8
9
10
11
12
13
14
15
16
17
18
19
20
21
22
23
24
25
26
27
28
29
30